For the past year I have been focused on some of my own designs as seen on my storefront 16 Bit Fashion. The inspiration behind many of the items are found in comic book and videogame art and culture. This is the first item that appeared on the store that received any recognition in the world of geekery. It is the Health Pack, the in-game item used to heal your teammates who become injured by various zombie inflicted afflictions in the videogame Left 4 Dead. After nights of executing zombies with my friends, and days of sewing together various projects... the merger of the two ideas seemed inevitable. Noticing that there wasn't anything else like it currently available to gamers such as myself, it came into creation and was quickly brought to the attention of Destructoid, a very popular gaming news website and blog. Shortly after, it was the only thing I was making for quite a while... they are currently still in high demand for convention goers, cosplayers, and overall enthusiast. Listed below are the many stages of the design through this last year.

In this experience, I have become aware of the marketability of design and importance of versatility and growth of a product. It is something I attempt to carry with all the items I continue to create for my store, and an awareness I bring to the development of all projects I work on for other designers.



The Health pack in-game.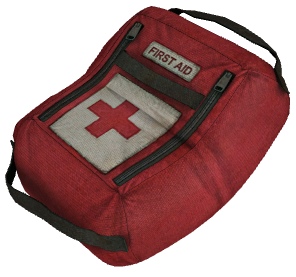 Another picture of the pack as it appears in the game.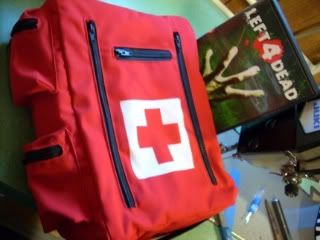 June 2009: L4D Health Pack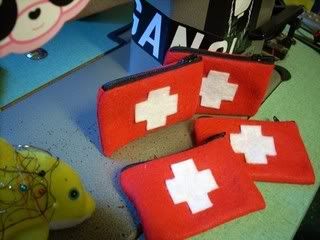 June 2009: L4D Health Pack Inspired Coin Purses



August 2009: L4D Health Pack with FIRST AID Detail



February 2010: L4D Health Pack Inspired Purse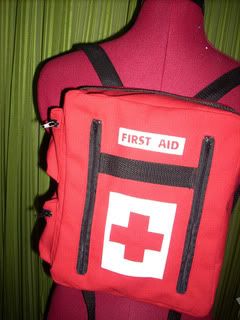 April 2010: L4D2 Health Pack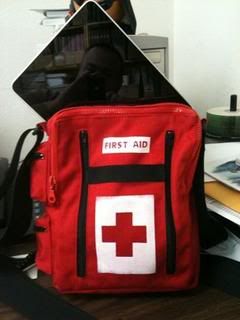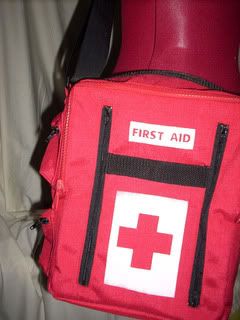 June 2010: L4D2 iPad/Netbook Messenger Bag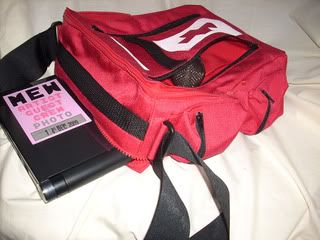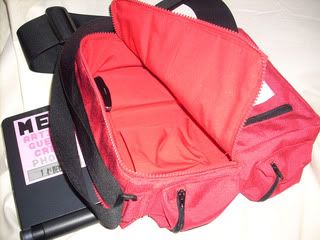 Currently finishing a custom Health Pack that will fit a MacBook size 13" x 9".
UPDATE 2011: Although the Health Packs are no longer available to purchase, you can find them
here
.